Wonderland Online Mobile is now open for pre-registration!
by
inori
in 2023-09-20 12:35:32
Pre-registration is now open! Here https://wdl-sea.com
Players will receive all items. When registering as follows
-Strong pack x3: Use it to get a valuable group pack, a powerful blood replenishment potion that restores HP, and a strong magic replenishment potion that restores SP.
-Wooden Double Potion x5: Use it to get 2 times the Puppet Pillar training effect in 2 hours.
-3X Experience Potion x5: When ingested, it increases the absorption of experience by 3 times. It lasts for 2 hours.
-Wooden Doll x5: When using the logout character, you can accumulate EXP while offline.
-Energy Aura x1: Equip item increases Max HP+80, Max SP +80.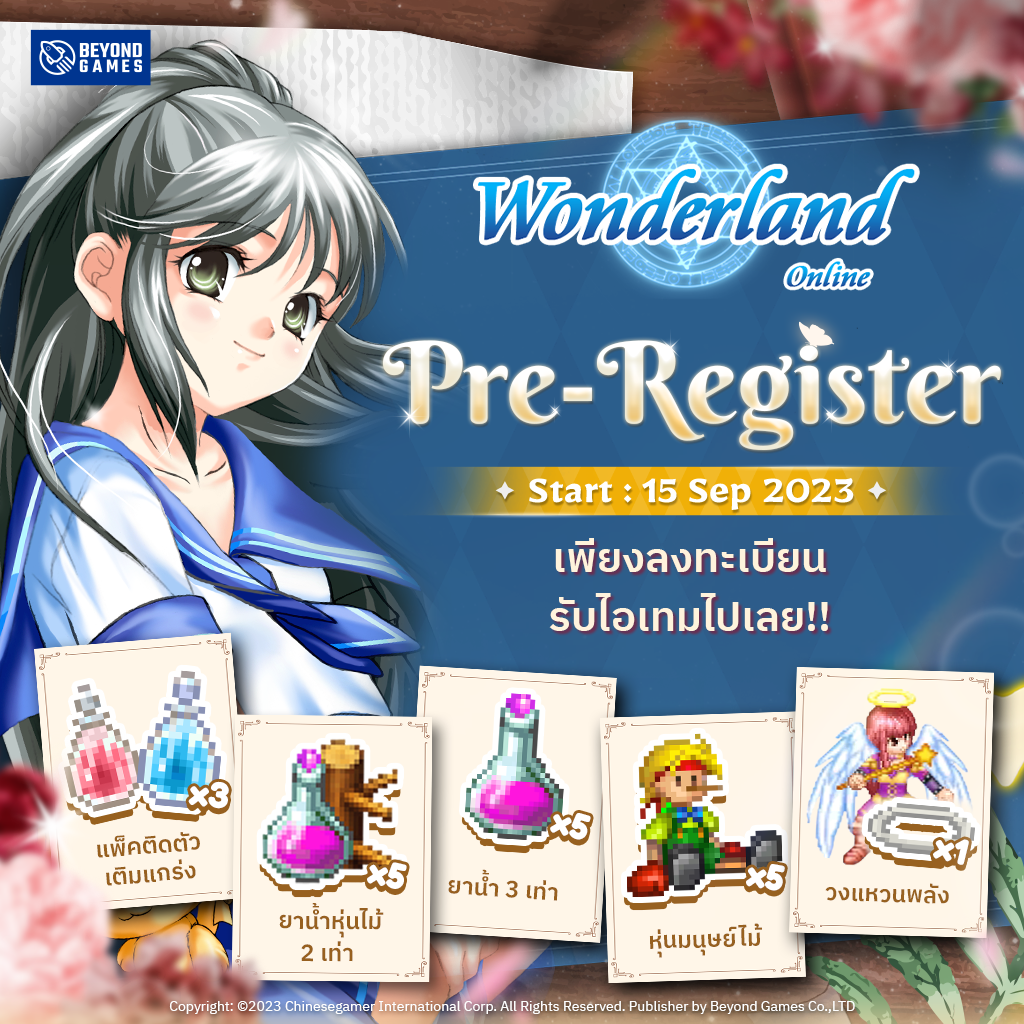 Success! Copy To Clipboard.