Explosion of the final round of the Tournament M Challenge CUP MEKONG 2023 on September 23.
by
inori
in 2023-09-20 11:59:05
The Ministry of Tourism and Sports along with Sirocco Group support being the center of the Tournament M Challenge CUP MEKONG 2023, which will hold the championship round on the 1st floor of Central Court Central World on Saturday, September 23.
Along with receiving support from the Brunei, Vietnam and Lao Esports Confederation, the competition will be the game Mobile Legends:Bang Bang, a MOBA game on mobile phones that will be familiar to everyone. Because it is a game that is included in national competitions such as the SEA Games and Asian Games. In the past
The finalists include Niightmare Esport, a representative from Laos, CRITxEVO from Thailand, and ZENITH, a finalist from Vietnam.
We invite everyone to watch the competition for free. And there will be a mini-concert activity from the band Pretzelle. The event starts at 10:00 a.m. onwards.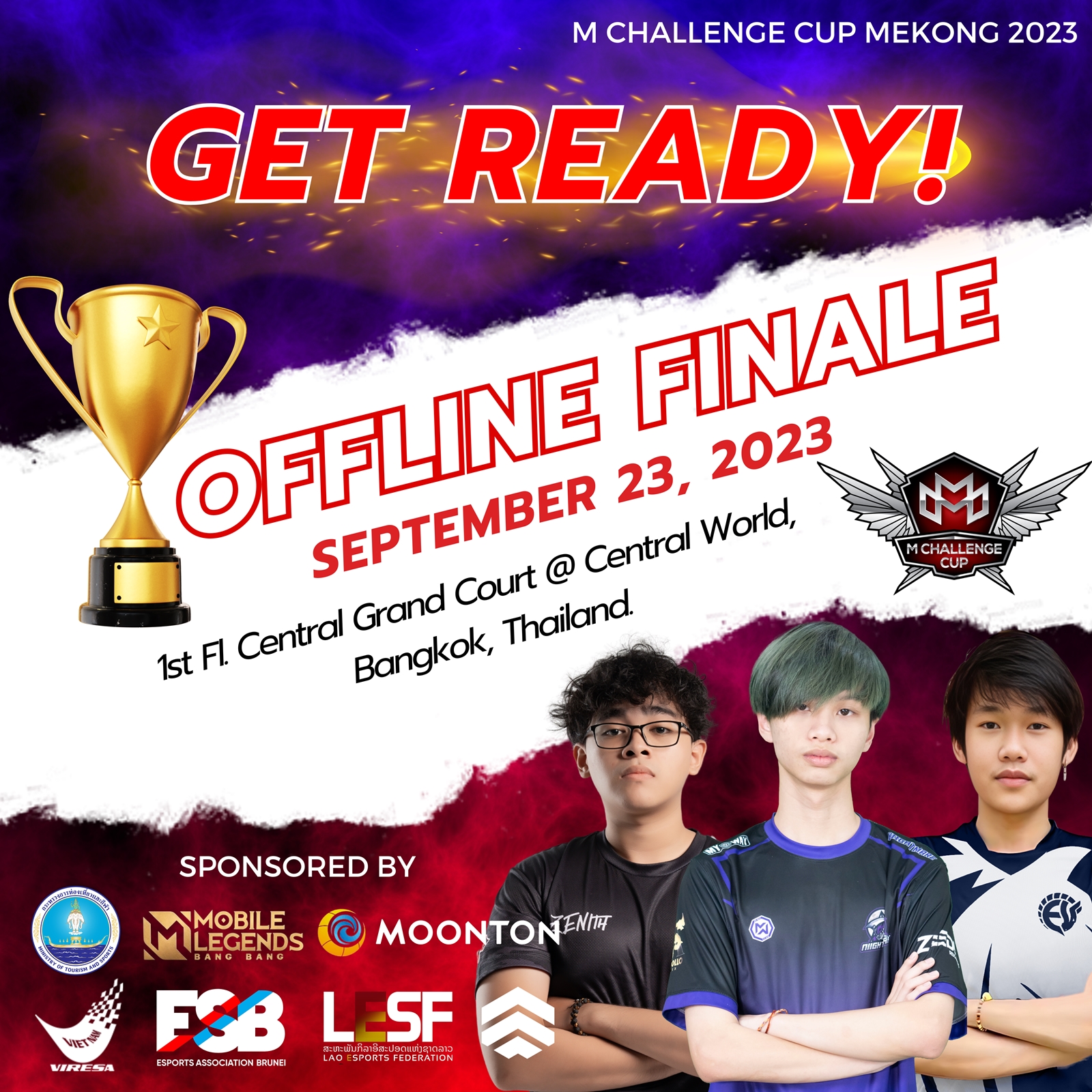 Success! Copy To Clipboard.