Ragnarok Origin updates new careers Sage & Rogue with exciting giveaway activities: Baphomet Treasure and Costume-Fancy Knight, cool new costumes!
by
inori
in 2023-09-22 13:27:55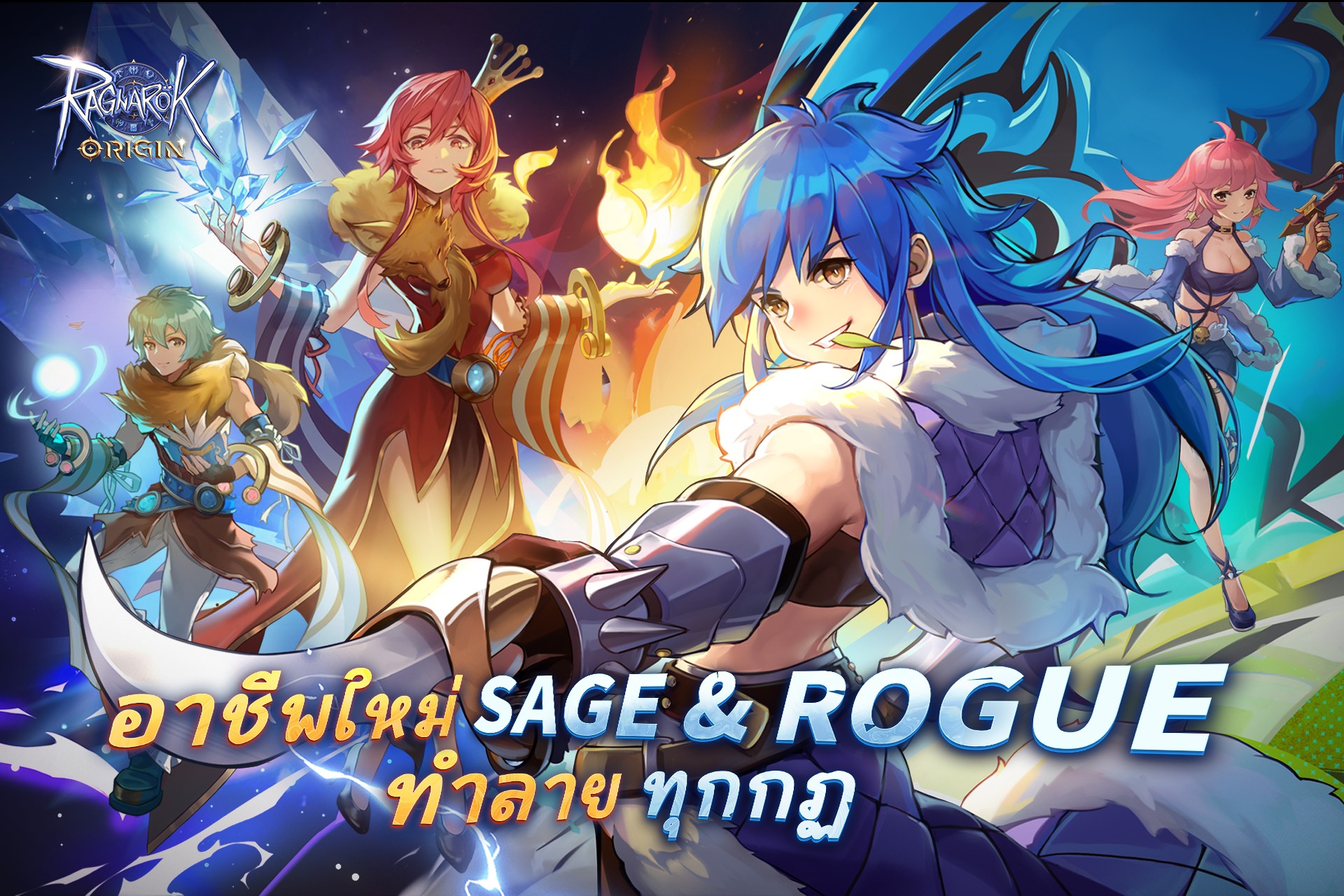 Bangkok, Thailand – [September 20, 2023] "Ragnarok Origin", the sequel to "Ragnarok Online", has officially launched in Southeast Asia. There were more than 5 million pre-registrations. After the service was launched, it rose to the Top Charts of the most popular games on the App Store in 5 countries: Thailand, Indonesia, Philippines, Malaysia and Singapore. Announcing the newest career update with "Sage & Rogue" but there is still Many new missions, quests, equipment and items! But that's not the end. There's also the "Baphomet Treasure" event and the 13th "Wishing Event" that come with gorgeous costumes!
Meet Sage & Rogue, new heroes that will change the way you play! Rogue is a Thief class 2 class. They are agile and have a variety of skills. Makes it possible to attack enemies like guerillas. Anyone who is targeted by a Rogue will have a hard time escaping. When upgrading to Stalker, your hunting abilities will increase. The enemy will be in fear. Unable to escape its pursuers, Stalker eliminates targets with precision and speed without leaving a trace.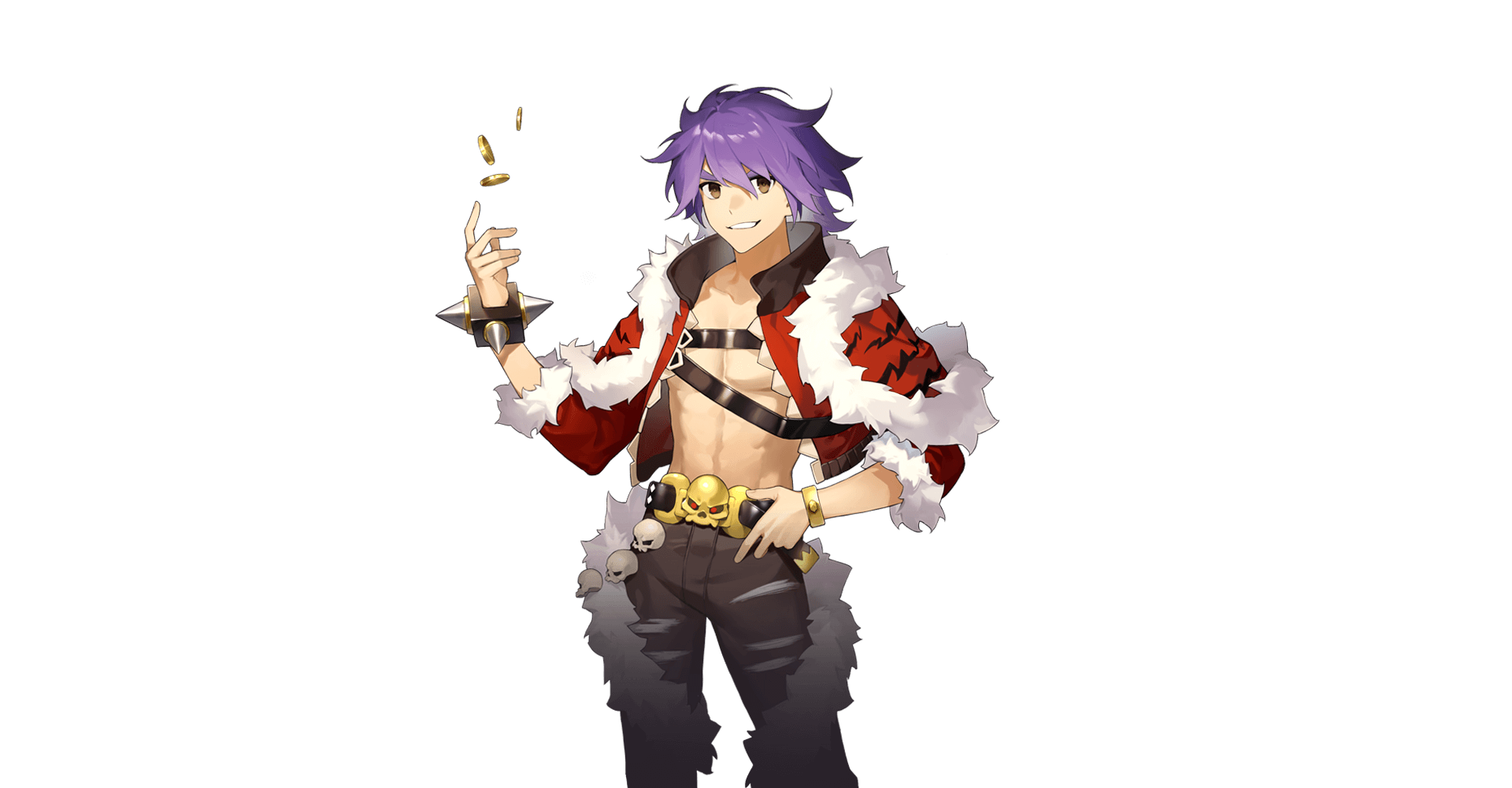 Sage is the 2nd class of Mage that uses strong and powerful SP. Able to control the elements of earth, water, wind, and fire. When you upgrade to Professor, you will gain access to powerful magical powers. Can control non-elemental magic. They can also use their powerful telekinesis to control gravity.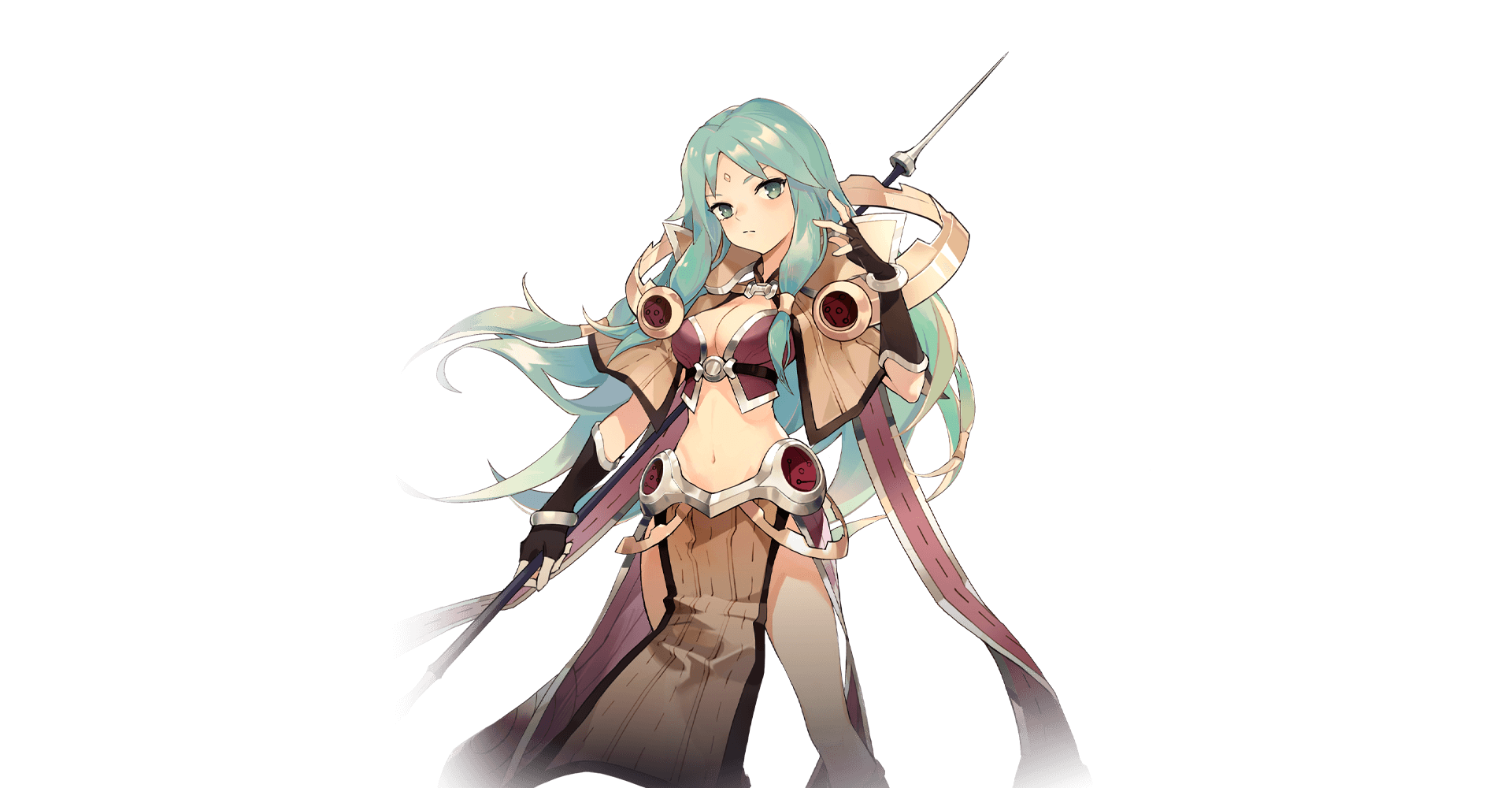 Ready to join in with the newest professions Sage and Rogue that will definitely increase the technique and fun in playing PVP and Guild War modes. Don't forget to join the special event from September 20th to October 20th. Get extra EXP and rewards from the 'Proof of Union' event!
For those of you who are not yet level 70, don't worry! During this event, EXP will be doubled. To prepare you for an 'all-out' adventure!
Wishing Event No. 13, the greatest!
If you are a player who has been playing Ragnarok Origin for over 169 days, we have good news for you! You will be able to use Gacha Tickets for a chance to win amazing costumes and accessories like: Costume-Fancy Knight, Backwear- Knightly Emblem, Facewear-Chessboard Sticker or Headwear-Fancy Crown. There are also other items and accessories with attention to every detail. Costume lovers definitely shouldn't miss this!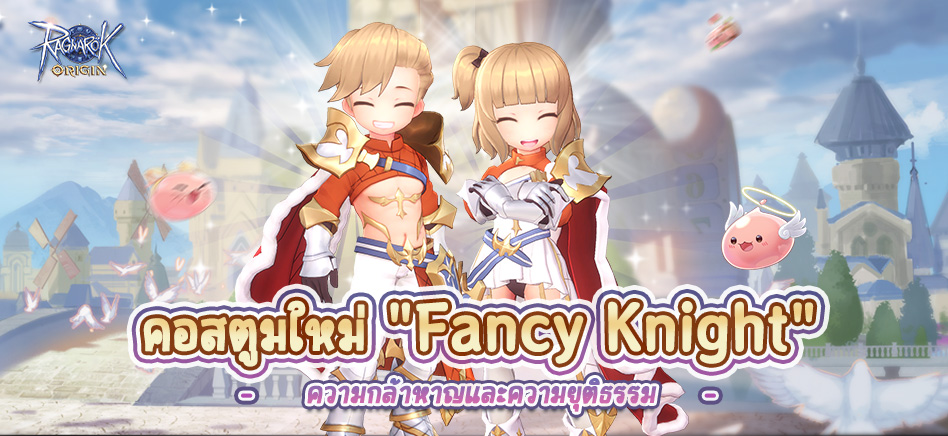 Baphomet Treasure Find treasure with Baphomet! In a feeling that you will never forget. For the adventurous, the Baphomet Treasure event offers many valuable treasures. Players will have a chance to win Nyan Berry, Mount: Wheel of Time, Red Sigil: Bloodseep Piercing and Smeldon Cogwheel. And for players looking for additional special prizes, try finding the Secret Key from the RO Shop to unlock the prizes!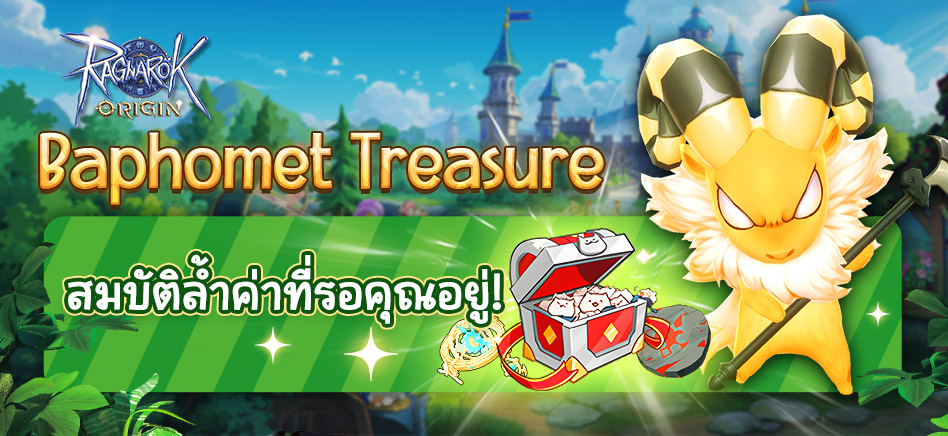 Ragnarok Origin is packed with every update, and this time is another step that will take you on a journey to the world of stories. For players who haven't tried it yet Don't miss out on downloading the game and joining in today. An epic adventure with new content awaits you. Download now!
Download on mobile: https://bit.ly/ROO2309M
Download PC version: https://bit.ly/ROO2309PC
For more information about Ragnarok Origin
Official website: https://bit.ly/ROO2309W
Our Discord Community: https://discord.gg/rooglobal
ragnarok
Success! Copy To Clipboard.