The latest update for Diablo Immortal : Dark Rebirth is coming on September 21st!
by
inori
in 2023-09-21 13:14:08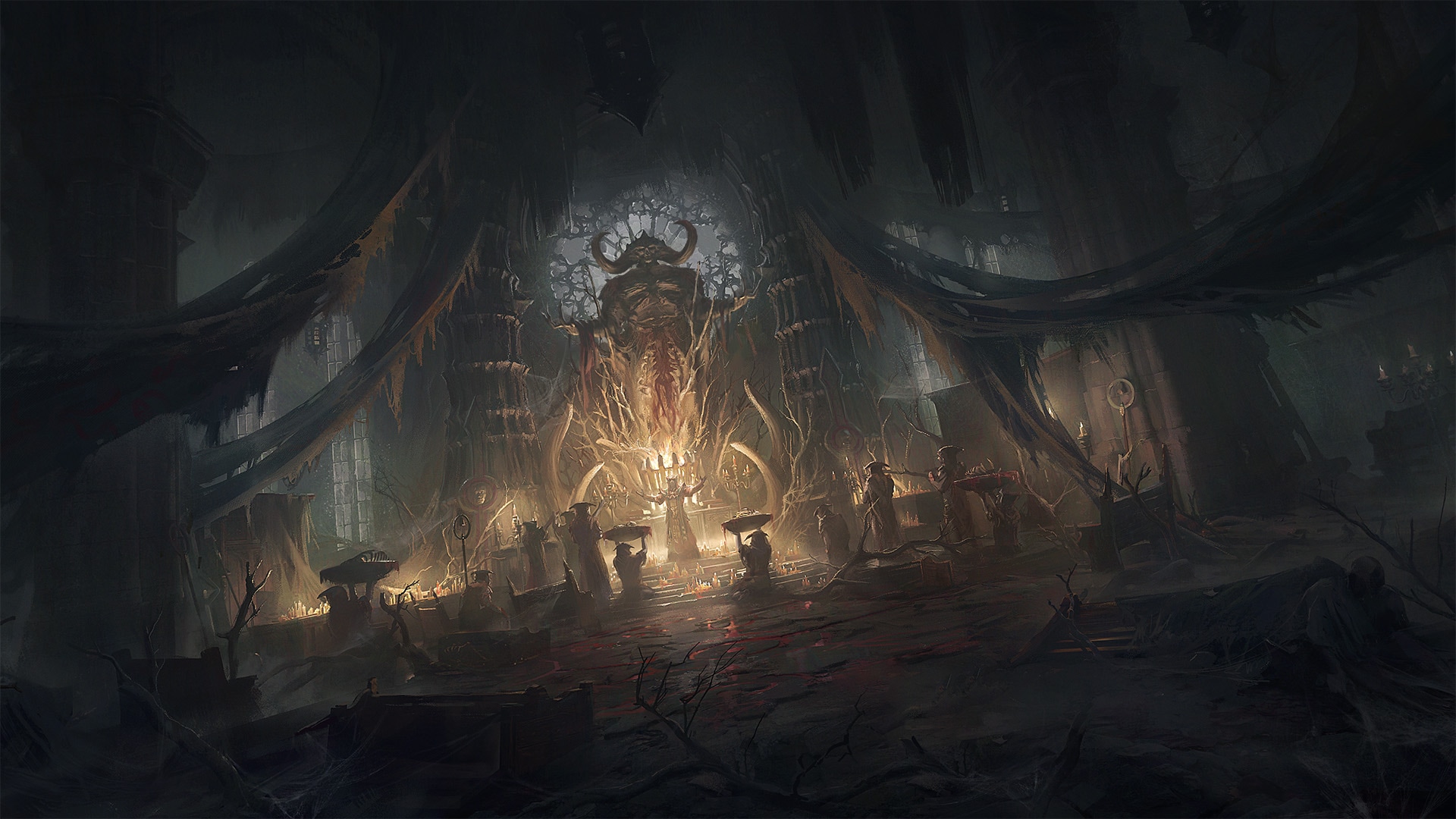 The newest update, Dark Rebirth, is coming on September 21st. Strange things have been happening like strange dreams and disappearances in Wortham's township. Explore the dark places and places you know. Set in the Diablo universe with Tristram Cathedral, dungeons are familiar but offer many new challenges. You can also experience new PvP multiplayer gameplay in mixed teams in Alley of Blood. See details below!
DARK REBIRTH UPDATE
● Rediscover known locations in the Diablo universe with the home of the Mad King and the all-new Tristram Cathedral dungeon. where you will face off against The Butcher and new deadly enemies.
● Alley of Blood is a new single-team, single-route PvP event where Shadow Clans can prove themselves in the Shadow War and fight Immortals to earn bonus Vigil of Blades in the Cycle of Strife. Work together to defeat the opposing team. and destroy anything that harms their Crystal Hearts.
● From September 21, server time 03:00 AM to October 5, server time 03:00 AM, players can play the 4v4 mode of Alley of Blood. This mode is suitable for new players. Players who are not participating in Cycle of Strife and players who want to experience more in Alley of Blood.
● Players will now have two ways to participate in Vigil of Blades with the Predictions system and Spectator mode within the Faction menu. In the Cycle of Strife tab, players can view the status of the clash between Shadows and Immortals and select a prediction. Who will win? The person who predicts gets a prize and the person who predicts correctly gets a bonus prize.
● Champions' Revolt limited-time play will run from September 21, server time 3:00 AM to October 8, server time 3:00 AM. Decide to start the Champions' Revolt mission to earn Champion's Commendations. And when you have enough, you can trade for rewards like gold, recycled materials, power melt powder, legendary items, ability balls, and legendary cress.
● In addition to the above, we have a lot more in this update, including three new Legendary Gems, the Season 18 Battle Pass, new cosmetic items in the Phantom Market, friend selection and more. The return of Hungering Moon and more
For complete information about the Dark Rebirth update, see our article.
Success! Copy To Clipboard.