The first time in Thailand with the Combat Arms Reloaded The First War Tournament, with a total prize more than 50,000 baht!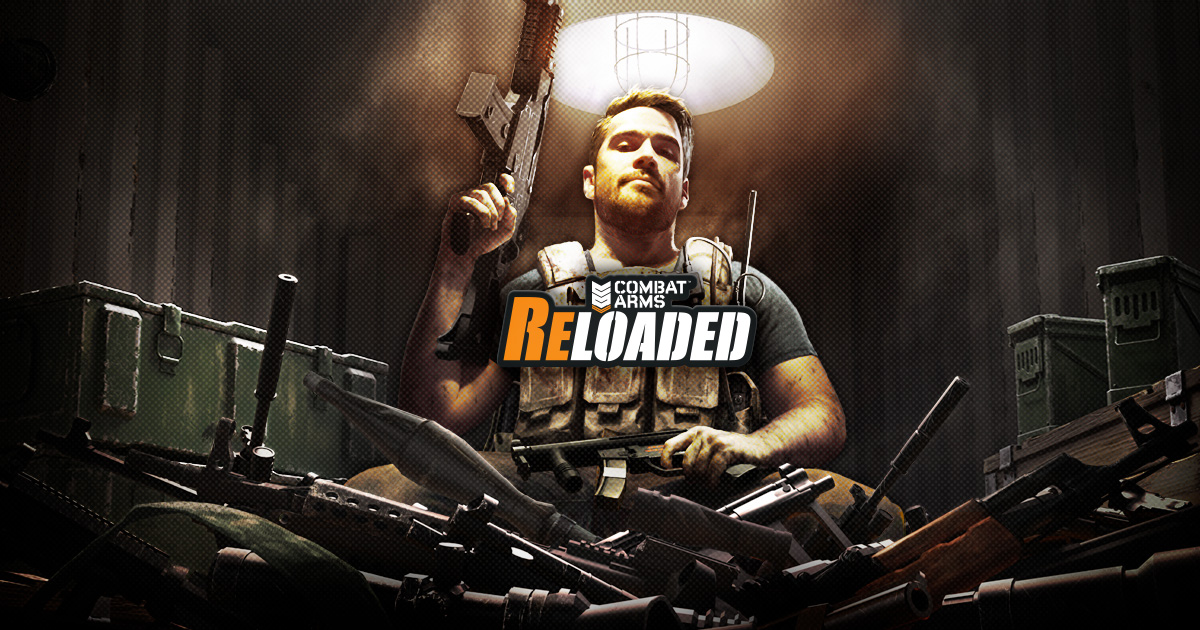 Combat Arms Reloaded
Is a brand new game by LINE POD that is coming to the PC gaming platform released by Line. It brings together many high quality online games with a variety of formats and game modes including, Combat Arms Reloaded, Free style, ArcheAge,Hunter's Arena, EOS The Blue and MU legend. Allowing players to experience multiple online games in one place.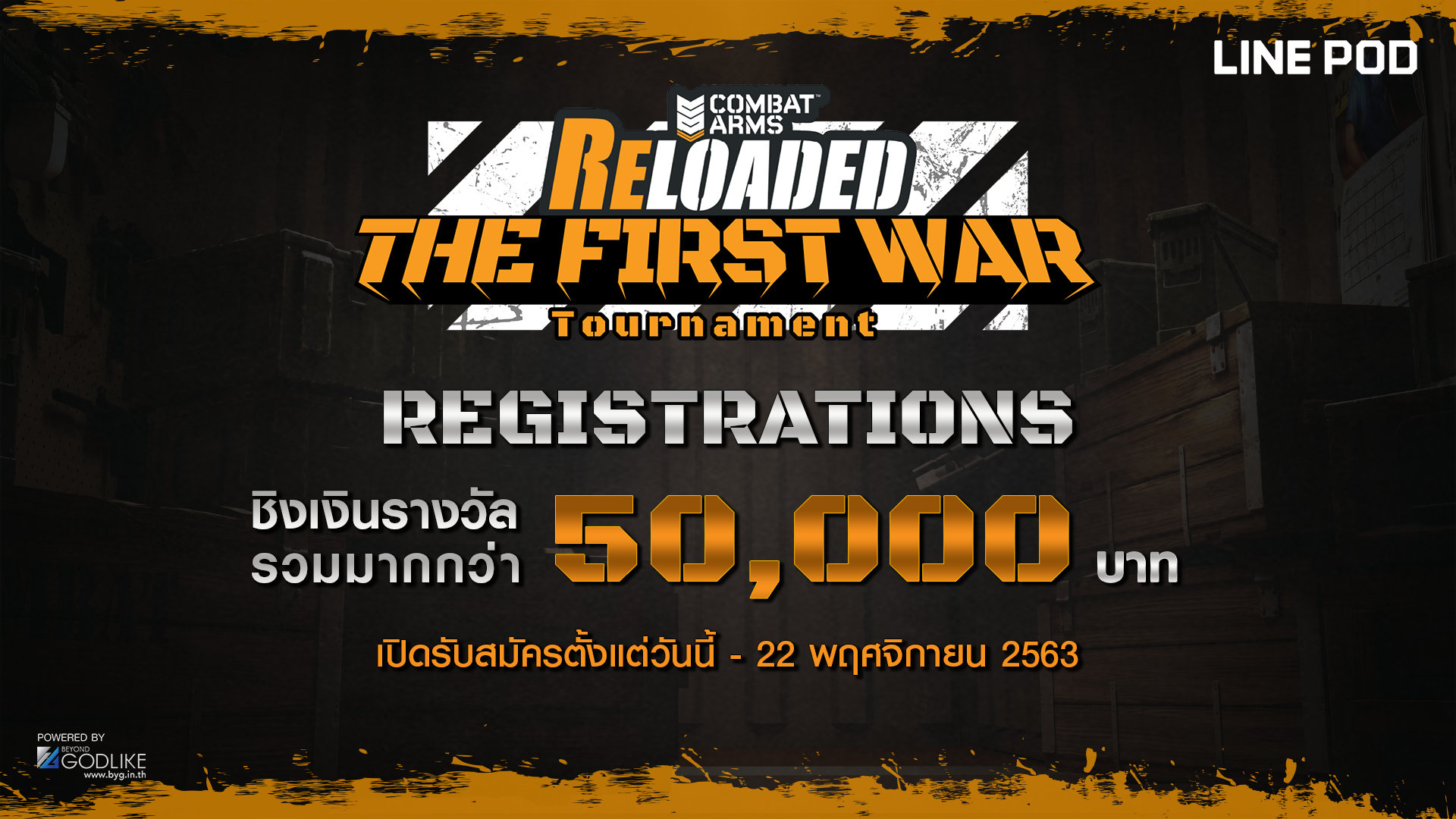 To add to the excitement LINE POD is also bringing us its very first Combat Arms Reloaded tournament (The First War) where participants can win prizes upwards of 50,000 baht.
Prizes:
The winner will receive a prize of 10,000 baht.
The runner-up will receive a prize of 5,000 baht.
The 2nd runner will receive 3,000 baht.
4th - 30 places will receive an award of 1,000 baht.
All contestants receive Airstrike Designator - Napalm (30 Days) items.
Schedule
Registration opens from the 22nd of November 2020
Bracket announcement - 23rd of November 2020
Online tournament will start on the 29th of November 2020
You can register at -linepodth.com/tournament-combat-arms-reloaded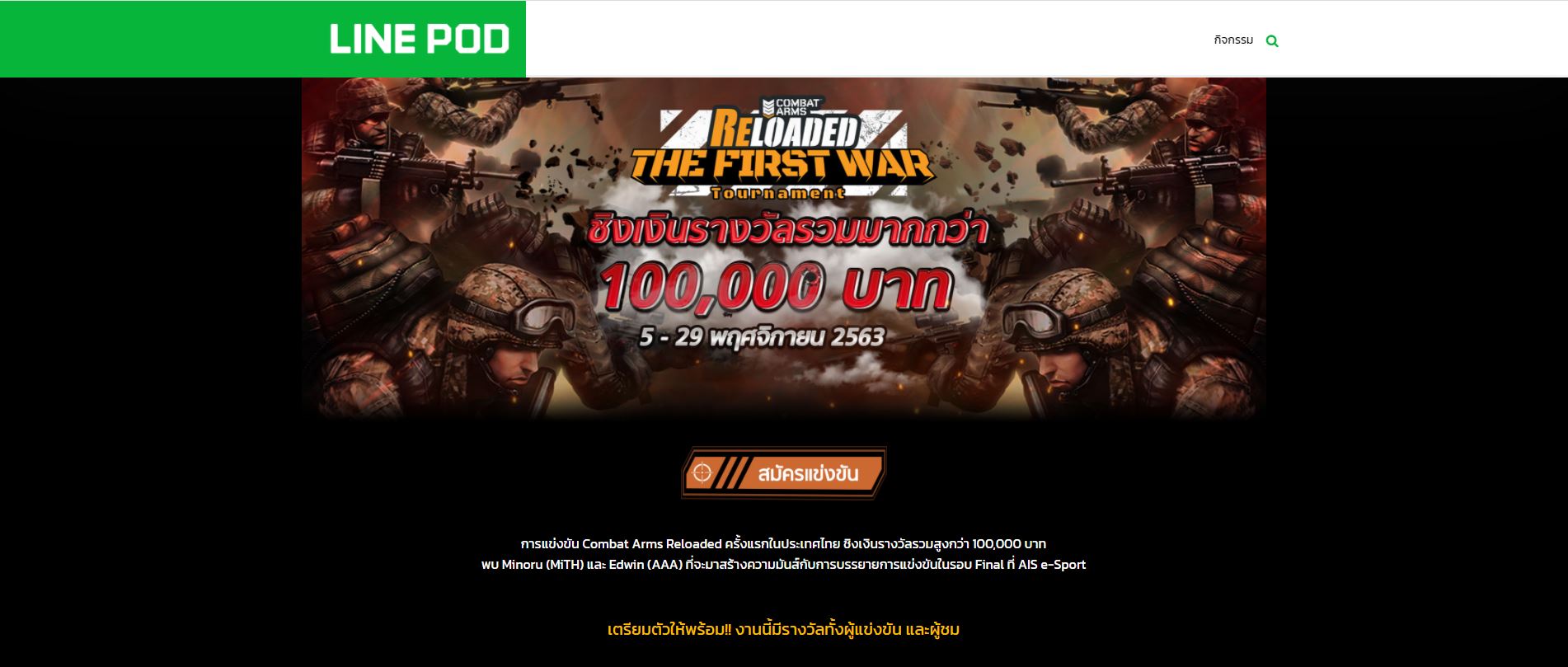 For the online portion of the competition there will be a special show match with guest casters and famous FPS players such as MinOru and Edwin AAA, which will be held at AIS eSports Studio, samyan mitrtown, 2nd floor. For any details you can follow these channels links.
Online qualifiers watch through:
LINE GAME FACEBOOK: https://www.facebook.com/LINEGAMETHOFFICIAL
LINE GAME YOUTUBE: https://www.youtube.com/channel/UC_y30umdFXutVY1mTJJOHFQ/featured
Don't wait because the War has begun! Download Combat Arms at linepodth.com
For more information please contact
Discord: https://discord.gg/SeM2X7X
Facebook LINEPOD: LINE POD
Facebook: Beyond Godlike
#LINEPOD #LINEGAME #CombatArmsReloaded #BeyondGodlike #FPS #Shooting #esports
Success! Copy To Clipboard.